£2.3m woodland restoration in Wales
21-07-2005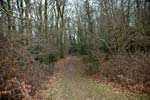 Woodlands for sale throughout the UK. Call
01727 701641
for current availability in your area.
Vantage Land
01727 701641
www.vantageland.co.uk
Welsh woodland is set to be restored in a £2.3m restoration scheme. The Forestry Commission project - Reclaiming our Forgotten Inheritance will offer woodland owners grants of up to 75% of costs to owners to restore their ancient woodlands and trigger a huge programme of restoration of the National Assembly's woods, managed by FC Wales.
Over the next three years an area the size of 13,000 football pitches will be returned to the rich, diverse habitats they were more than 400 years ago by felling thousands of conifers.
Many ancient woods were planted with conifers in the 1950s and 1960s and are due to be felled anyway in the next 10 years. The aim is to make sure these woodlands are restored instead of being planted with a second generation of dense conifers.
European Union money will fund the restoration of over 5,000 hectares owned by the Welsh Assembly, where most of the ancient woodland sites are located, and another 400 hectares in privately-owned woods in the Objective One areas of West Wales and the Valleys. The total area covers almost one-quarter of the PAWS in Wales.
The project is backed by Wales' leading conservation charity, Coed Cadw, the Countryside Council for Wales and the Forest and Timber Association, which represents private woodland owners.
Coed Cadw chief executive, Sue Holden, said, "Over the next 10 to 20 years, we have a once-and-for-all opportunity to restore Wales' ancient woodlands to their former glory or see much of their unique wildlife progressively wiped out.
"It's a challenge that offers huge benefits to society, in environmental and social terms, and the Woodland Trust sees this as an absolutely key priority."
Project manager Kath McNulty said it would reverse the loss of the most important sites for a vast range of insects, birds, animals, flowers and trees and increase tourism revenue as more inspiring landscapes become more accessible.
In addition, an estimated 81 jobs will be safeguarded as the project provides £2m worth of work for local contractors.
Mr Jones said, "Today is only a starting point for this exciting project, but it is guaranteed to leave a permanent mark on the history of woodlands in Wales."
Get the latest woodland news direct to your desktop with the Woodland Owner RSS feed

.