Money grows on trees
10-07-2005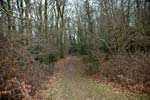 Woodlands for sale throughout the UK. Call
01727 701641
for current availability in your area.
Vantage Land
01727 701641
www.vantageland.co.uk
H A Snell & Sons, a family farm in Lower Lulham, Herefordshire, ditched their crop of fruit and vegatables in favour of trees.
Poplar trees have been planted on 1,300 hectares of land. The increase in sustainable resources has led to a demand for wood. Poplar bark lends itself to boxes of fruit and cheese to table tops and blinds.
The Department for Environment, Food and Rural Affairs provided a grant for H A Snell & Sons to start their enterprise - The Poplar Company.
The company inspects sites for farmers looking to grow the crop and offers advice on applying for grants and felling licences aswell as a range of maintainence services.
Mr Snell said: "Thanks to the Forestry Commission and Defra, landowners eligible for grant aid start with a positive cashflow from the outset.
"Preferred plantation sites are sheltered flat acres of land with good access, but we assess all potential sites before expecting a landowner to enter into an agreement.
"To sustain the necessary supply of timber, the search continues for landowners with a few acres or a few thousand acres suitable for the planting of poplar."
He said landowners should hurry because some applications needed to be submitted by September 30 for trees to be planted in spring next year.
For more information visit www.poplartree.co.uk
Get the latest woodland news direct to your desktop with the Woodland Owner RSS feed

.