Scottish woodland given a boost
26-08-2005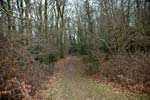 Woodlands for sale throughout the UK. Call
01727 701641
for current availability in your area.
Vantage Land
01727 701641
www.vantageland.co.uk
Forestry Commission Scotland has added £1 million to a project designed to regenerate urban areas by planting and protecting trees in Scotland's towns and cities.
Forestry Commission Scotland's contribution is in addition to the £3.5 million already set aside for the Woods in & Around Towns (WIAT) challenge fund, set up to show that woods are good for the economy as well as the soul.
The Scottish executive's Forestry Minister Rhona Brankin said: "Woodlands offer many benefits for communities and businesses.
"Not only are woodlands great places to go for a relaxing walk or bike ride, they are important in boosting pride in the community and helping to regenerate the area.
"By putting the management back into woodlands we can improve the quality of life for those who visit or who live near or within woods in and around towns.
"By the end of April 2008, we had planned to contribute £3.5 million to the Woods In & Around Towns challenge fund.
"Such is the interest and enthusiasm in the initiative that I have asked Forestry Commission Scotland to review its existing spending plans so that a further £1 million can go to boost the project.
"Already 47 projects are taking up the funding and giving woodlands a makeover in many parts of urban Scotland.
"I urge more landowners, whether from the public, private and voluntary sectors, to get hold of this new publication and become involved in the greening of our towns and cities."
Get the latest woodland news direct to your desktop with the Woodland Owner RSS feed

.