Thinking green is a grave undertaking
Yorkshire Post 30-12-2005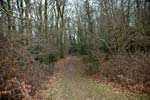 Woodlands for sale throughout the UK. Call
01727 701641
for current availability in your area.
Vantage Land
01727 701641
www.vantageland.co.uk
Claire Rayner is wondering whether to be buried in a cardboard box with a fruit instead of a tombstone planted on top, and she's not the only one. Sarah Freeman reports on the rise of the green funeral.
It had all seemed so simple. Some years ago, determined to leave her friends and family with the minumum of loose ends to tie up when she died, Claire Rayner wrote a will outlining plans for what she described as her "disposal".
As an atheist, she knew she didn't want to be buried in a religious cemetery and the sensible option seemed to be cremation, with a few personal touches to mark the end.
"My will stipulated that my family cremate me to the sound of New Orleans funeral jazz and follow that with a party with lots of champagne, much laughter and cheerful reminiscence, climaxing with the most splendid of firework displays and my ashes whooshing up in the last big rocket."
But today, the former agony aunt, who two years ago suffered serious complications following what should have been a routine operation on a tendon, is no longer convinced that having her ashes shot up into the sky is the right way to go.
Concerns about the environmental impact of cremation have made her rethink her plans, and she is now one of the many thousands considering the option of an entirely green funeral.
"It seemed like a fun idea, but it now makes me terribly uneasy," she says. "Even though crematoria in the UK have to operate under stringent European Union pollution guidelines, they are still massive users of fossil fuels, and it is common practice to heat the ovens up to 800C every morning, cool them down at night, reheating them the next morning – a massive consumption of fossil fuel.
"Sometimes families opt for a cheaper cardboard, wicker or even plastic coffin, which may be covered with a more elegant shell for appearances sake. That would make cremation a bit greener and would cut down on the waste of valuable materials as well as cost.
"But however you tweak it, cremation surely adds to the creation of greenhouse gases.
"I am concerned about the future of our children and grandchildren, and feel I must take sensible steps to leave the earth no worse off than I found it when I arrived back in 1931."
When green funerals – which involve being buried in a biodegradable coffin on woodland with a tree planted on top – were first launched by Carlisle City Council back in 1993, they were seen to be the preserve of nature-loving hippies.
However, in recent years, with the future of the environment concerning more and more of us, the trend has increased, and today there are about 200 sites across the country.
A spokesman for the Natural Death Centre, which advises those wanting a greener send-off says:
"The ethos is that instead of making the land sterile, which is effectively what traditional cemetries do, with green burials, the bodies remain unembalmed instead of being treated with formaldehyde, which oxidises into formic acid and makes the soil toxic. Also, most normal coffins are veneered chipboard, which has a lot of nasty chemicals in its composition or brass fittings, so instead you have biodegradable coffins – cardboard, willow or untreated pine.
"Of the baby boom generation, who are burying their parents, many were in the vanguard of things like recycling and ecological awareness.
"Traditional cemetries are under huge pressure with regard to space – it is very uneconomical use of land."
Certainly the premise of a green funeral does seem to be the answer for the environmentally conscious, but with every solution comes new problems and, while Claire is certainly considering the prospect, some doubts still remain.
"I did think the answer would be a totally green funeral in a natural burial ground with just an entry in the site's memorial book and a fruit tree planted on top. The problem for my family if I changed this part of my will would be the sad paucity of woodland sites in the London area, and I am still not sure whether this is the road down which to take my departure.
"And I don't think I'm being morbid discussing the matter. After all, it is no different from making sure my house, especially the kitchen, is clean and tidy when I go out, is it?"
A tomb with a view – woodland burial in Yorkshire
Natural burial grounds are opening at an impressive rate. In 1993 there was one, four years later there were 52, by 2000 there were 100 and now there are about 200.
The majority are run by local authorities, but some are run by private individuals, including one in Terrington, near Castle Howard, in North Yorkshire, opened five years ago by farmer Robert Goodwill, now Tory MP for Scarborough and Whitby.
The cost of a grave, including the digging and usually a tree, ranged from £172 to £1,900, with the average cost near the £600 mark. When the Natural Death Centre was launched in 1991, it called for cardboard coffins to be made available in the UK. Now there are seven different varieties to choose from, and most funeral directors are willing to obtain them on behalf of a family, although it is possible to buy them direct from the wholesalers for about £55.
The Natural Death Handbook, which covers everything from writing a will to organising a funeral, is available from the Natural Death Centre www.naturaldeath.org.uk or telephone 0871 288 2098.
Yorkshire's Green Burial Sites
Bradford: A four-acre woodland site opened in 1997 within Thornton Cemetery.
A grave costs £948, including digging and a tree and ashes may be interred for £82. (01274 571313).
Doncaster: Woodland and meadowland burials are available at Rosehill Cemetery. A grave costs £715, including digging and a native tree typical of the area.
Ashes may be scattered or buried. (01302 535191).
Harrogate: The Welfare and Wildlife Trust was launched in 1994 and plans to create new nature reserves through temporary burial projects. The trust supplies cardboard coffins at cost price plus £5 and depending on circumstances all other services can be provided free of charge, although donations are welcome. (01423 530900). For residents of the spa town only, there is a site in Stonefall Cemetery in Harrogate. No trees are planted, but each grave, which costs £965, does have a marker. (01423 883523).
Leeds: A woodland burial site is available within Lawnswood Cemetery. A grave costs £942, but the price doubles for non-residents.
Rathmell, Settle: The first burial in this secluded site took place in August 2000, a single grave costs £290, plus £260 for digging and a tree. Ashes can be interred for £100, including a tree. (01729 840102).
Rotherham: First opened in 1995, the site is in the village of Ulley, graves cost £550, including digging and any native British tree. Ashes can be interred for £145, including a tree. (0114 253505).
Sheffield: A small site within Loxley Valley is run by the city council. A grave costs £743, including digging, a tree and a small York stone memorial. Adjacent plots can be pre-purchased. Ashes may be scattered for £54 or buried £106. (0114 239 6068).
Skipton: Part of the Tarn Moor Estate, the burial ground opened three years ago. Graves cost £500, a plot for ashes £100, plus digging costs which vary depending on the season. Prices are 25 per cent lower for Skipton residents, and pets may also be buried. (07968 205880).
Terrington: The Mowthorpe Independent Garden of Rest is run by Robert Goodwill and lies next to a wood in an area of outstanding natural beauty. A grave costs £475, including digging and memorials less than one metre high are allowed. The families of all those buried at the site hold shares in the company and can attend the AGM. (01653 648459).
York: The York Cemetery Trust runs a site on Cemetery Road and prices start at £700. (01904 610578).
Get the latest woodland news direct to your desktop with the Woodland Owner RSS feed

.