Woodland for Sale in the Lake District
29-11-2005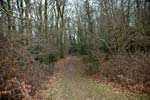 Woodlands for sale throughout the UK. Call
01727 701641
for current availability in your area.
Vantage Land
01727 701641
www.vantageland.co.uk
The Lake District National Park Authority has had a "staggering response" to 103 acres of woodland put up for sale.
The sale of the woodland is part of a major review of the Authority's 1,600 acres of woodland, with the land being sold off to the highest "sympathetic" bidder.
The first week saw more than 50 telephone calls and a similar number of emails flooded in as the first woodlands hit the open market;
12.7 acres at Meathop Woods, woodland at Ghyll Head, Bowness
7.2 acres at Bank Wood, Bassenthwaite
Further areas being made available after the Christmas period include 61 acres at Summer House Knott and Waterside Knott, near Newby Bridge, and 1.2 acres at Pool Wood, Hawkshead.
The initiative has been setup to see conservation organisations, community groups, or individuals keen on preservation look after the Lake District woodland.
According to LDNPA surveyor Peter Ward many of the enquiries are from "those who appreciate small areas of woodland and would properly manage and conserve them in the future".
Full details of the woods on offer, along with photographs, are featured on LDNPA's website www.lake-district.gov.uk/index/living_in/tree_preservation/woodlands_for_sale.htm
The closing date for offers for Meathop Woods, Ghyll Head and Bank Wood is 31 January, 2006. The email address for enquiries is woodland@lake-district.gov.uk, or ring Peter Ward on 015394 46892.
Get the latest woodland news direct to your desktop with the Woodland Owner RSS feed

.