Wyre Forest Restoration
07-04-2006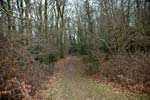 Woodlands for sale throughout the UK. Call
01727 701641
for current availability in your area.
Vantage Land
01727 701641
www.vantageland.co.uk
A bid to restore some of the ancient forest landscapes and woodland habitats lost in Worcestershire's Wyre Forest over the last century has been announced.
A 10 year strategy has been put forward that will see research of historic data of the Wyre from the Roman period and examining how the area has changed due to a range of different land uses.
Gail Atkinson, from the Forestry Commission, said: "Our aim is to produce a plan for the Wyre that will maxim-ise the potential of the landscape and result in environmental benefits, as well as meeting the needs and aspirations of people in the local community and further afield. So we are very keen to hear from as many people as possible.
"This is an important project, which will put the Wyre Forest at the forefront in developing ways of delivering public benefit through landscape restoration."
Much of the Wyre is designated as a Site of Special Scientific Interest (SSSI) and many rare species of flora and fauna can be found there.
Ms Atkinson added: "It is an area that is rich in geological interest. The Wyre Forest's 6,500 acres is all that survives of a wood that once stretched along the Severn Valley from Worcester to Bridgnorth."
Get the latest woodland news direct to your desktop with the Woodland Owner RSS feed

.